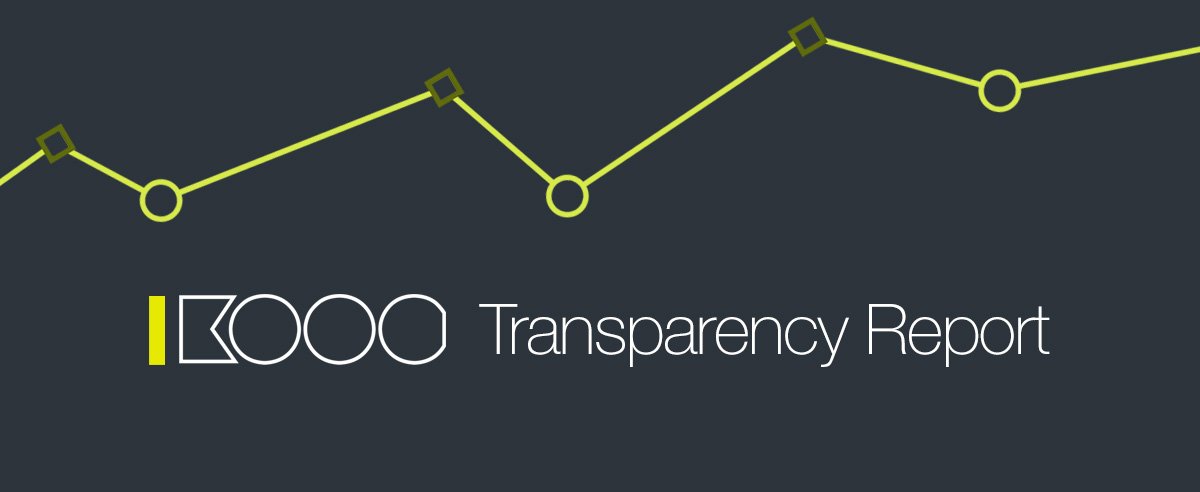 First of all I thought I'd explain where the transparency reports disappeared to, I started this series of posts back last year after the sale of WPLift and I planned to do one each month.I've even purchased the domain name TransparencyReport.com, a great domain that I paid around $500 for so I still plan to do something with that soon. Unfortunately I started to get behind after just two reports as I had a high work-load so I thought I would remove them so I could concentrate on running my sites, I've had a few people asking where they went and I had thought about bringing them back, so here we are!
I think this time, rather than commit to doing a report each month I will focus on creating one when I have something interesting to share.
I actually deleted the last two reports from the site ( and also emptied the trash! ), so I managed to recover the first one from archive.org.
In the second one I talked about how I had merged AlienWP.com and Fimply.de and redesigned the site but unfortunately I couldn't recover that post. ( update: someone on Twitter sent me a copy of the post they had saved! so that's been restored now as well. )
In this post I will let you know how that went along with the up to date financials, give some updates about ThemeFurnace and also talk a little about a new project I have been working on this year which is almost ready for launch.
I decided this month to start writing some guest posts for other sites. TemplateMonster got in touch with me and asked me to write some tips for the affiliates using their program. That was published yesterday "4 Tips for Affiliate Success with TemplateMonster [ThemeFurnace.com Case Study]". I talk a little about my history with them and give some ideas for generating income using their affiliate program.
This month, I also had a touch of nostalgia so I went back looking at old sites Ive owned in the past that I had forgotten about or sold. I remembered one site I bought back in 2010 for $250 called Super WordPress Plugins, I think I just let the domain expire. I realised the domain was unregistered and I still had the backup of it so I bought the domain and reinstalled the site, it was so strange seeing such an old version of WordPress – I updated it to the latest version and everything went smoothly and the theme still worked fine so I've left the site up, I don't know if I will do anything with it but it's nice to see a little piece of history restored!
AlienWP
Last year I paid a combined price of $18k for AlienWP and Fimply, I then set about combining the two websites and redesigning the site. I'm happy to say that this has paid off well, since I took over the site has made $16,783 in 8 months. That has nearly paid back the amount I paid and it has started producing a good income each month.
Here is the breakdown of income since I took over:
June 2016: $1,179
July 2016: $514
August 2016: $390
September 2016: $519
October 2016: $2,000
November 2016: $3,710
December 2016: $6,272
January 2017: $2,197
Total: $16,783
I have grown the income on the site by increasing the number of themes for sale, I have added 2 new themes which I designed and built. I branched out to selling on other platforms – CreativeMarket and Etsy. CreativeMarket has done particularly well, the big boost in December was when they included in the themes in their December "Big Bundle", that brought in an extra $5k or so.
I also added some affiliate income to the site with some roundup posts – theme collections and I also partnered with some companies to create a Coupon Codes area. There are some good deals added so far from the likes of WPEngine, Dreamhost, Bluehost and Inmotion Hosting and I'm currently speaking to more companies at the moment to grow this side of the business.
Traffic is not increased a great deal to the site, search traffic has just about doubled in the period since I took over which is good but I plan to greatly increase this over the next year by adding a lot more content. Here's how the search traffic looks since June last year :

AlienWP Traffic Stats January 2017:
11,603 Sessions
10,255 Users
17,592 Pageviews
ThemeFurnace
After the sale of WPLift, I decided to concentrate on ThemeFurnace and seeing how much I could grow it, I also needed it to raise it's game to replace the income lost. I'm happy to say this was a great success and I was able to replace the income within just a few months of the sale. Here's the breakdown since the last transparency report:
June 2016: $3,268
July 2016: $6,446
August 2016: $6,758
September 2016: $6,672
October 2016: $7,914
November 2016: $10,565
December 2016: $7,072
January 2017: $8,272
ThemeFurnace Traffic Stats January 2017:
93,382 Sessions
82,241 Users
125,461 Pageviews
Financial Details
Here are the finances breakdown for January 2017.
AlienWP: $2,197
ThemeFurnace: $8,272
Total: $10,469
I'm very pleased with how the two sites have gone over the last year, hitting over $14k in November between them was amazing – that was down to all the Black Friday sales going on in the WordPress world, it's a very profitable month for people involved. My goals for this year are to get ThemeFurnace earning over $10k per month consistently and to have AlienWP earning over $3k consistently.
I also plan to launch one new site this year which I believe has huge potential, if it works out I could be selling both those sites to concentrate on it. Which brings me to the next section…
New Site
Part of my reason for creating a new transparency report is so I could talk a little about this new project. I have been working on it since I started back at work in January this year, I have been planning it out in my head for a few months before that, I also had the perfect domain for it that I was going to use for something else in the past. The domain is Photonify.com, the site is private at the moment as I don't want to reveal it just yet – if anyone has any guesses, leave them in the comments!
I have made quite an investment in this site, I've employed two freelancers who are creating assets for it along with a month of my time creating the site. Once the content is in place and I can launch I have a solid plan for gaining traction. In the past I would just create websites and then try and figure out how I would get traffic, I have learnt that the most important thing is to have an idea before hand of what you can do to get visitors. My next transparency report will be after the launch so I can show the site off and talk about my plans for gaining traffic with it.
Conclusion
Transparency and income reports are some of my favorite posts to read so hopefully you have enjoyed seeing a little behind the scenes of my current and future projects – leave me a comment if you'd like to see them continue! Talk to you next time after launch!