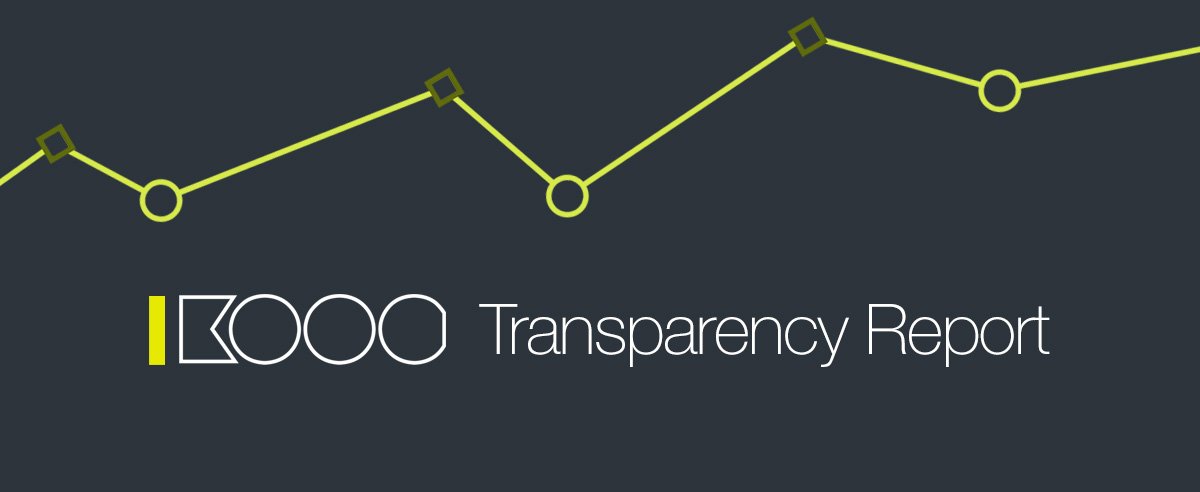 Welcome to the fourth Transparency Report for Kooc Media, this one's for Feb 2017. February is the shortest month so revenue's are usually down this month, this year has been the exception – a record breaking month! Take a look below for full traffic and income reports.
Photonify Launch
This month saw the launch of my latest website Photonify, a Digital Marketplace for Photographers which sells things like Lightroom Presets, Photoshop Actions and soon will also sell website themes, logos and printables. At the moment it sells just products from me, these are items I have had made by some Photographers over the past 2 months – eventually I am going to expand the site to let anyone sell their products on there, ala CreativeMarket and Envato sites.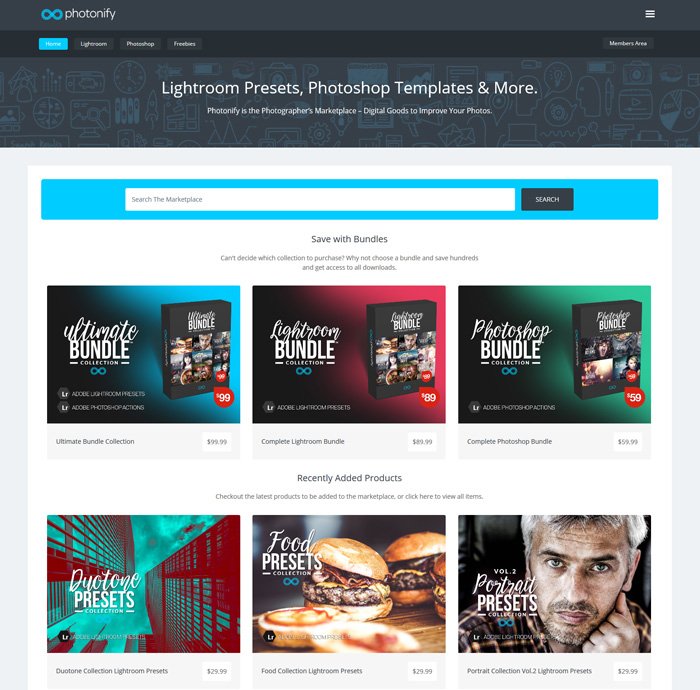 Photonify opened it's doors last Tuesday and I didn't do a big launch for it – I just tweeted the link and added a couple of blog posts to ThemeFurnace, AlienWP and I also sponsored a post on Catswhocode. Despite that, it has had a promising start with some sales coming in. I started work on the site as the start of January and have been working with a couple of people who been creating the products for the site, I still have more to add and I have also been creating free sample products which I hope will help build traffic once they get picked up in the search engines ( I also create YouTube Videos for each one ).
I intend to start ramping up the traffic to the site with more sponsored blog posts, Google Adwords and some Facebook advertising but I'm not in a huge rush to do that just yet as I want to focus on adding more products. The biggest seller will be the ultimate bundle which includes all the Lightroom Products and all the Photoshop products, so the more products I add to the site, the more attractive this bundle becomes.
TransparencyReport.com
This month I also put up a quick website for the domain I purchased Transparencyreport.com, I threw this up in an hour or so using a free WordPress theme and the WP RSS Aggregator plugin which pulls in Transparency Reports from a number of different websites and collates them on the homepage so you can click through and view each one on the original site.
Ethereum Investing
Something else I thought I would mention is Ethereum, this is something I have been investing in over the last few months. It is a block-chain based platform which offers a currency similar to Bitcoin called "Ether" but also provides scripting functionality so you can build apps on top of it. I believe there is huge potential in this technology, maybe even greater than Bitcoin itself and the price is currently low enough to get involved that I think it has the potential to make people a lot of money. Just yesterday the "Enterprise Ethereum Alliance" was announced which includes companies such as Microsoft, IBM, Intel, J.P. Morgan, Santander and others so it has some strong backing. Pricing for Ether has started to rise, going up over $3 each in the last month alone.
If you want to get involved you can find out more about Ethereum on these Reddits: r/Ethereum, r/Ethtrader, Purchase Ethereum using Coinbase and store your Ether with MyEtherWallet.
Growing AlienWP
Feb has been the best month so far for AlienWP as you will see below. This month I didn't add any new themes but concentrated on monetizing the site better by adding new content such as more theme collections, added a Guide to WordPress Hosting and built out the Coupon Codes section page and added new deals. I plan to increase the income further by having more content produced and will create some new themes for it next month.
Traffic Details
So let's get on with the stats for Feb 2017, here is how my sites did traffic-wise.
Photonify Traffic Stats:
284 Sessions 
241 Users
663 Page Views
Nothing to comment really about the traffic this month, next month will be the real test.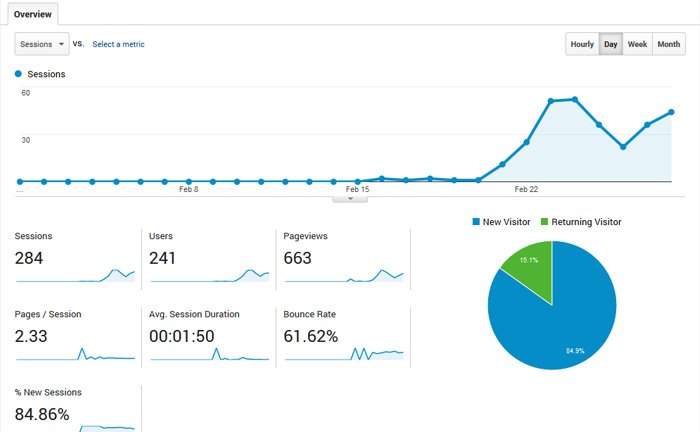 ThemeFurnace Traffic Stats:
84,186 Sessions ( -9,196 )
73,830 Users ( – 8,411 )
113,713 Pageviews ( -11,748 )
ThemeFurnace traffic actually dropped this month which is never nice to see. I put this down to less content being added, a shorter month and possible slight drop in rankings due to a Google update around Feb 7th. Will see how the next month pans out before making any changes to the site to increase traffic back up. I would be interested to hear from other site owners if they noticed any changes in Google traffic last month?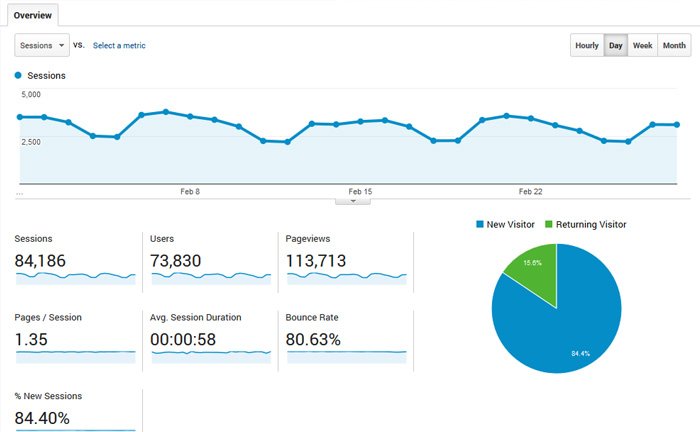 AlienWP Traffic Stats:
13,861 Sessions ( + 2,258 )
12,183 Users ( + 1,928 )
21,353 Pageviews ( + 3,761 )
AlienWP has a nice increase in traffic for feb, this is due to more content being added and seeing some of our posts rising up the positions in Google. I have a lot more content to add over the next month so hopefully can keep this trend continuing.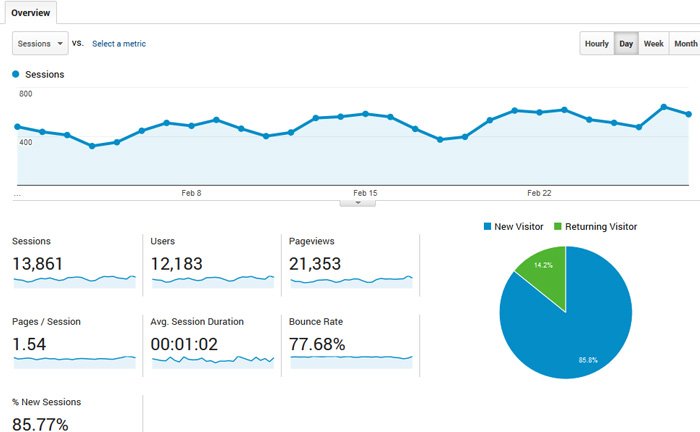 Financial Details
A very promising start from Photonify, one week's income of just over $400 with not a lot of real promotion is great. Themefurnace dipped slightly from last month along with the traffic so that's to be expected and AlienWP did amazing bringing in over $8k.
Photonify: $428.95
ThemeFurnace: $7,734.32 (-$537.68)
AlienWP: $8,378.70 (+$6,181.70)
Total: $16,541.97 (+$6,072.97)
Conclusion
February ended up being a record month for me so extremely happy about the results, I've got some big plans for March so let's see if I can beat it next month, talk to you then!