Im pleased to announce the launch of my latest website – ThemeFurnace, a new provider of Premium WordPress Themes.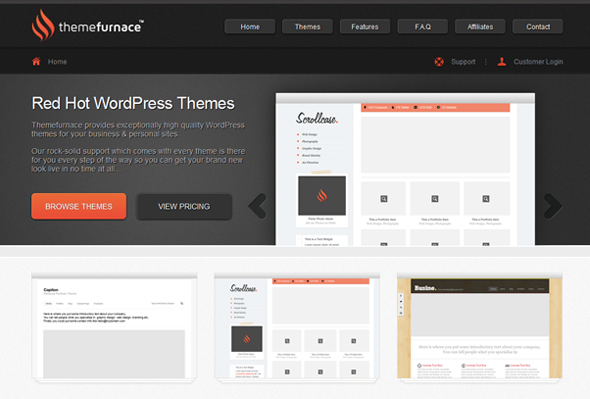 There are 4 themes available at the moment at a cost of $49, I also offer a developer club membership which is $99 per year and includes all the launch themes + every theme added over the next 12 months. That is guaranteed to be a minimum of one a month, although Im aiming to add more than this.
You can use coupon code 30D5B4F4 for 40% discount – Expires this Sunday 6th May.